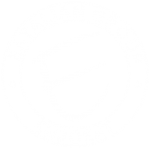 Let your mornings begin in our cafe, where you can wake up like a proper Italian…
EnjoEat Espresso is a bakery/cafe and gelateria intended to evoke memories of the small specialty shops proudly found alongside piazzas of every Italian village.  These gathering spots in Italy provide a place to socialize casually over coffee with a deliciously decadent pastry or while sharing tasty gelato with loved ones.  EnjoEat Espresso offers a full coffee bar and daily selection of fresh pastries, panini, gelato, salads and other tasty snacks for a quick lunch break.  Many of our most popular handmade favorites such as cakes, tarts, cheeses, cold cuts, and gelato may also be purchased to-go.
Please ask for a list of our Italian special dessert made on order, like Mignon pastry or Birthday Cakes.